Andreas Bärtschi
Postdoctoral Research Associate
NSEC / CNLS
Theoretical Computer Science, Quantum Computing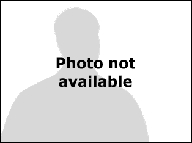 Office: TA-3, Bldg 1690, Room 119
Mail Stop: T001
Phone: (505) 667-8734
Fax:
baertschi@lanl.gov
home page

Educational Background/Employment:
PhD Computer Science (2017), Advisor: Peter Widmayer, ETH Zürich
MSc Mathematics (2011), ETH Zürich
BSc Mathematics (2009), ETH Zürich
Employment:
Professional Teaching Certification: Didaktikzertifikat (2011, to teach at college level) and Lehrdiplom (2019, to teach at high school level), Mathematics, ETH Zürich
Research Interests:
Selected Recent Publications:
Andreas Bärtschi, Jérémie Chalopin, Shantanu Das, Yann Disser, Barbara Geissmann, Daniel Graf, Arnaud Labourel, and Matúš Mihalák.

Collaborative delivery with energy-constrained mobile robots.

Theoretical Computer Science, 2017. To appear.

doi:10.1016/j.tcs.2017.04.018.
Andreas Bärtschi, Subir Kumar Ghosh, Matúš Mihalák, Thomas Tschager, and Peter Widmayer.

Improved bounds for the conflict-free chromatic art gallery problem.

30th International Symposium on Computational Geometry SoCG'14, 144–153, 2014.

doi:10.1145/2582112.2582117.
Andreas Bärtschi and Subhash Suri.

Conflict-Free Chromatic Art Gallery Coverage.

Algorithmica

68(1)

:265–283, 2014. doi:10.1007/s00453-012-9732-5.
Publication lists are also available in the DBLP Computer Science Bibliography or on Google Scholar.

Peer-reviewed conferences:
Other:
Andreas Bärtschi.

Efficient Delivery with Mobile Agents.

Doctoral Thesis, ETH Zürich, 2017.

doi:10.3929/ethz-b-000232464.
Andreas Bärtschi.

Spieltheorie.

Unterrichtsmaterialien Mathematik, 2011.

EducETH.
Invited Talks:
IS&T Seminar, Los Alamos National Laboratory:

Efficient Delivery by Heterogeneous Mobile Agents,

August 2017. A talk on time-sensitive and energy-efficient transportation problems.

DKE, Maastricht University:

Energy-efficient Delivery by Heterogeneous Mobile Agents,

June 2017. A talk based on work published at STACS 2017.

LIF, Aix-Marseille University:

Collaborative Delivery with Energy-Constrained Mobile Robots,

December 2016. A talk based on work published at SIROCCO 2016.

11th Swiss Scientific Olympiads Day, University of Bern:

Vom Plattenleger zum Plattenputzer,

October 2015. A talk on coloring problems in mathematical olympiads and in computer science research.