Guoqing Zhou
Postdoctoral Research Associate
T-1/CNLS
Computational Quantum Chemistry and Machine Learning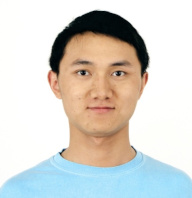 Office: N/A
Mail Stop: N/A
Phone: N/A
Fax: N/A
guoqingz@lanl.gov
home page
Research highlight
My work relates to incoporate quantum chemistry methods with machine learning. This includes multi-objective learning of molecular properties, developing methods on predicting self-consistent charge and excited state quantities.

Educational Background/Employment:
Ph.D. (2020) Physics, University of Southern California, Los Angeles, USA
B.S. (2015) Physics, University of Science and Technology of China, Hefei, China
Employment:

2021-Present: Postdoctoral Research Associate, Los Alamos National Laboratory
Research Interests:
Computational Quantum Chemistry
Machine Learning
Excited State Molecular Dynamics
Selected Recent Publications:
Full publication list in Google Scholar
Zhou, G., Nebgen, B., Lubbers, N., Malone, W., Niklasson, A.M., Tretiak, S.

Graphics processing unit-accelerated semiempirical Born Oppenheimer molecular dynamics using PyTorch.

, Journal of Chemical Theory and Computation

16.8

4951-4962 (2020).
Zhou, G., Lu, G., Prezhdo, O.V.

Modeling Auger Processes with Nonadiabatic Molecular Dynamics

, Nano Letters

21.1

756-761 (2021).
Xiong Y.*, Zhou G.*, Lai NC, Wang X, Lu YC, Prezhdo OV, Xu D.

Chemically Switchable n-Type and p-Type Conduction in Bismuth Selenide Nanoribbons for Thermoelectric Energy Harvesting

, ACS Nano

15.2

2791-2799 (2021).
Zhou, G., Chu W., Prezhdo, O.V.

Structural Deformation Controls Charge Losses in MAPbI3: Unsupervised Machine Learning of Nonadiabatic Molecular Dynamics

, ACS Energy Letters

5.6

1930-1938 (2020).