Nikita Fedik
Director's Postdoc Fellow
T-1/CNLS
Computational Chemistry | Machine Learning | Data Science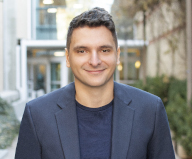 Office: TA-3, Bldg 1690, Room 136
Mail Stop: B258
Phone: (435) 512-6637
Fax: (505) 665-2659
Email: nfedik@lanl.gov
home page

Educational Background/Employment:
B.Sc (2017) Fundamental and Applied Chemistry, Southern Federal University
Ph.D. (2022) Computational Chemistry, Utah State University
Research Interests:
Physics-aware machine learning for atomistic models
Generation and analysis of big quantum chemical data
Computational design of new molecules and materials
Selected Recent Publications:
Full list of publication: Google Scholar

M. Kulichenko, J. Smith, B. Nebgen, Y.W. Li, N. Fedik, A. I. Boldyrev, N. Lubbers, K. Barros, S. Tretiak.

The rise of neural networks for materials and chemical dynamics

, J. Phys. Chem. Lett.

12, 26

6227-6243 (2021).
N. Fedik, D. Steglenko, A. Munoz-Castro, R. Minyaev, V. Minkin. Band Gap Engineering and 14 Electron Superatoms in 2D Superoctahedral Boranes B4X2 (B, N, P, As, Sb), J. Phys. Chem. C.

125, 31

17280-17290 (2021).