Emre Yamangil
Mixed-integer Disciplined Convex Programming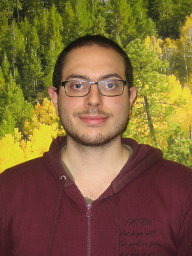 Office: TA-3, Bldg 1690, Room 138
Mail Stop: B258
Phone: (505) 606-0211
Fax: (505) 665-2659
emreyamangil@lanl.gov
home page

Educational Background/Employment:
Ph.D. in Operations Research (2015), Valid Inequalities for Mixed-integer Linear Programming Problems, Rutgers University, US
M.Sc. in Industrial Engineering (2009), Design of System-based Component Test Plans, Galatasaray University, Turkey
B.Sc. in Industrial Engineering (2007), Dokuz Eylul University, Turkey
Research Interests:
Mixed-integer disciplined convex programming.
Extended formulations.
Data structures and algorithms design.
Decomposition algorithms for two-stage programs.
Selected Recent Publications:
Lubin, M., Yamangil, E., Bent, R., Vielma, JP.,

Extended formulations in mixed-integer convex programming

, IPCO-16,

to appear on Springer Lecture Notes in Computer Science,

(2016)
Nagarajan, H., Yamangil, E., Bent, R., Backhaus, S., Hentenryck, P.,

Optimal resilient transmission grid design

, PSCC-16,

to appear on IEEE Xplore,

(2016)
Yamangil, E., Bent, R., Backhaus, S.,

Resilient upgrade of electrical distribution grids

, AAAI-15,

AAAI Press,

(2015)