Akira Sone
Quantum Information Theory and Quantum Computation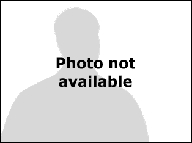 Office: TA-3, Bldg 1690, Room 123
Mail Stop: B258
Phone: (646) 468-5399
Fax: (505) 665-2659
asone@lanl.gov
home page

Educational Background/Employment:
B. Eng (2013) Keio University, Department of Applied Physics and Physico-Informatics, Japan
Ph.D in Quantum Engineering (2019) Massachusetts Institute of Technology, Department of Nuclear Science and Engineering, USA
Employment:

2019-current Postdoctoral Research Associate, Los Alamos National Laboratory, NM.
Research Interests:
Quantum algorithms for near-term quantum computer
Quantum metrology
Quantum control
Open quantum systems
Quantum thermodynamics
Quantum optics
Selected Recent Publications:
A Sone and P Cappellaro,

Hamiltonian identifiability assisted by a single-probe measurement

, Phys. Rev. A

95,

022335 (2017).
A Sone and P Cappellaro,

Exact dimension estimation of interacting qubit systems assisted by a single quantum probe

, Phys. Rev. A

96,

062334 (2017).
Y Wang, D Dong, A Sone, I-R. Petersen, H Yonezawa, and P Cappellaro,

Quantum Hamiltonian Identifiability via a Similarity Transformation Approach and Beyond

,

arXiv:1809.02965 (2018)

.
A Sone, Q Zhuang and P Cappellaro,

Quantifying precision loss in local quantum thermometry via diagonal discord

, Phys. Rev. A

98,

012115 (2018).
A Sone, Q Zhuang, C Li, Y-X Liu and P Cappellaro,

Nonclassical correlations for quantum metrology in thermal equilibrium

, Phys. Rev. A

99,

052318 (2019).
M Cerezo, A Sone, T Volkoff, L Cincio and P Coles,

Cost-Function-Dependent Barren Plateaus in Shallow Quantum Neural Networks

,

arXiv:2001.00550(2020)

.
A Sone, Y-X Liu, P Cappellaro,

Quantum Jarzynski equality of open quantum systems in one-time measurement scheme

,

arXiv:2002.06332 (2020)

.